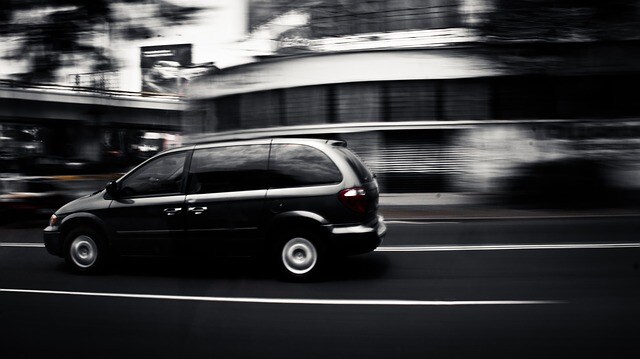 Photo Courtesy of Pixabay
If you have a physical disability, finding the right used vehicle is crucial — but it can also be challenging. You want to find the best value without having to make sacrifices when it comes to accessibility and safety. The seemingly endless options are beneficial in many ways, but can make it tough to know where to even begin.
This guide will help you establish what accessibility modifications you may need in a used vehicle and go over the general model options you can choose from within your parameters. It will also offer some brief insight into your financial aid options so that your mobility doesn't have to break the bank. Keep in mind that sometimes the best option is purchasing a used car and modifying it as needed, so don't be afraid to take your time when it comes to finding the best vehicle for you and your family.
Step One: Figuring Out Which Modifications Are Right for You
The first question to ask is who will be driving: you or a caregiver. If you'll primarily be a passenger, it's important that any modifications are not only accessible to you, but easily used by your caregiver, as well. If you're a senior, for example, and your spouse usually takes care of transporting you, you may wish to opt for a wheelchair lift instead of a slightly more challenging ramp.
If you'll be driving and you haven't done so already, you'll need to set up an evaluationwith an occupational therapist or certified driver rehabilitation specialist to determine what your modification needs are. The assessment will cover your strength, flexibility, coordination and reaction time, range of motion, perception, and motor skills. You'll also need to consider your situation specifically: do you have a condition that could worsen over time? Do you suffer from pain that could inhibit your abilities? Be as straightforward with your specialist as possible, and don't be afraid to ask questions if you're feeling unsure. It's important to address any potential issues ahead of buying, because fixing them later could be more costly.
Once you know what your specific needs and limitations are, it's time to start looking at which modifications will be right for you. First, consider your loading needs. If you have a wheelchair, is it able to be folded and stowed easily or do you have a power chair that will need more space? If you'll be driving, would it be more convenient to drive from your chair or would you prefer to have a transfer seat installed? An important component of loading will be to consider how much parking space you have at home: for instance, if you have a smaller driveway and no garage, a chair lift might not be a practical option. Think ahead to the places you regularly visit, as well, like your workplace, your child's school, and the grocery store. In general, what will be the most logical loading option without over-taxing your body? Your mobility specialist will have valuable insight on what's worked for other clients, but make sure you go with an option that makes you and your caregiver comfortable.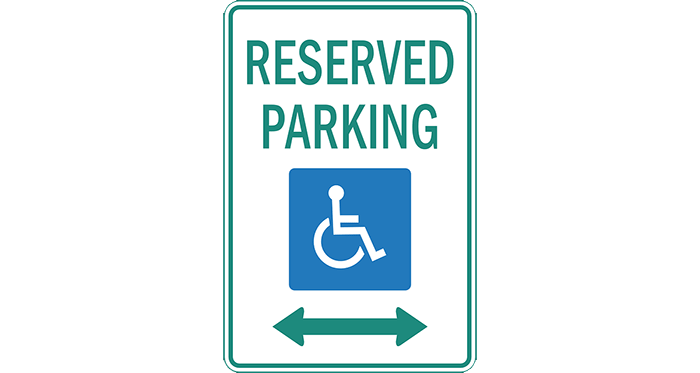 Photo Courtesy of Pixabay
Your region's climate is another important loading factor. If you live somewhere with traditionally scorching summers and especially biting winters, you'll want an option that gets you into your vehicle as quickly and simply as possible. Your caregiver may not have any issue working a ramp in the springtime, but will he or she have any trouble in potentially icy situations? It could even be as simple as making sure you have a cover for your wheelchair when it's mounted to the vehicle's rear. Think of the worst weather you've seen in your area and ask yourself: would we be prepared to handle it?
If you have limited mobility of your legs and feet, hand controls can replace the traditional pedal system for your car. Depending on your upper body strength and range of motion, you have several options: some are operated by pushing, pulling, twisting, or rocking. Your mobility specialist may have models that can give you an idea of what it would be like, and again it's crucial to consider your personal situation. If you are living with a condition that tends to worsen and may weaken your muscles over time, think ahead. Though you may have plenty of strength for a pull system today, several years from now you may not. Remember, your vehicle is an investment, so you want to make sure you get the most out of it for as long as possible.
There are also steering aids that can help those with limited range of motion. Some modifications will bring the wheel itself within closer reach, others will replace the wheel entirely to make for easier maneuvering. Low-effort steering systems cut down on the strength needed to operate by about 40%, while zero-effort systems drop it by about 70%. If you have one arm that's significantly stronger and more mobile than the other, there are even one-hand control systems.
Step Two: Buying the Right Vehicle
Once you've established all the modifications you'll need, you can start looking at vehicles themselves. Traditionally, full-size vans have been the preferred mode of accessible self-transportation since they tend to be the most spacious. In recent years, however, many have opted for more modern choices like trucks, sport utility vehicles (SUVs), and even coupes or sedans.
Perhaps the biggest advantage of going the more modern route is that full-size vans, especially those already equipped with accessibility modifications, can be quite expensive. For those who don't require a wheelchair and have sufficient upper-body strength, it can also be especially beneficial to have a lower access point to get into the car. If your home parking situation is limited, a coupe can give you more room for transferring, plus its lower center of gravity makes it less prone to a rollover.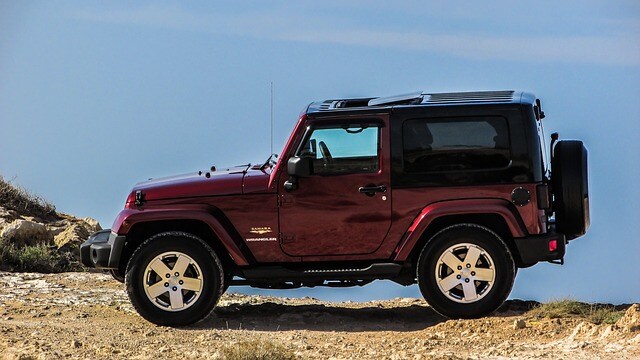 But it's important to take your area's climate into account, as well. If you live somewhere that sees a lot of rain or snow, you'll want a car with all-wheel drive, which is more commonly found in trucks, vans, and SUVs. Some people also appreciate the increased visibility granted while sitting up higher, especially in inclement weather conditions. In many instances, you can find a happy medium by opting for a minivan or a small SUV that comes with all-wheel drive — you'll have more space for loading as well as inside, better driving control in all conditions, and it still won't take up too much room if you have limited parking space.
You'll want a car that makes the driving experience as simplified as possible, especially if you'll be the one in the driver's seat. Power windows, power locks, and an automatic transmission are essential. Your adaptive equipment may extend to your gear shift, but if not, make sure it can be used without a button. Even if your strength is good now, over time (and regular driving) it could become increasingly difficult. Automatic seats are another excellent option to make loading easier, though some may prefer the extra space that bench seating offers a driver.
You should also take dashboard controls into consideration: if you have poor mobility in your wrists, twisting knobs can present a real challenge. Make sure you look for a vehicle — or modifications — with controls that are easy to read and operate based on your needs. You may even want to consider a vehicle with touch screen controls or voice activation.
Ultimately, you'll probably have better luck purchasing a vehicle that meets your general criteria (desired model, automatic transmission, power windows, etc.) and having modifications added yourself. The cost of modifications will range, but in most instances having the modifications made yourself can give you additional support: the dealer that installs them should have a specialist who can train you on the equipment and answer all your questions, and will likely be the best option for repairs in the future.
Step Three: Financing Options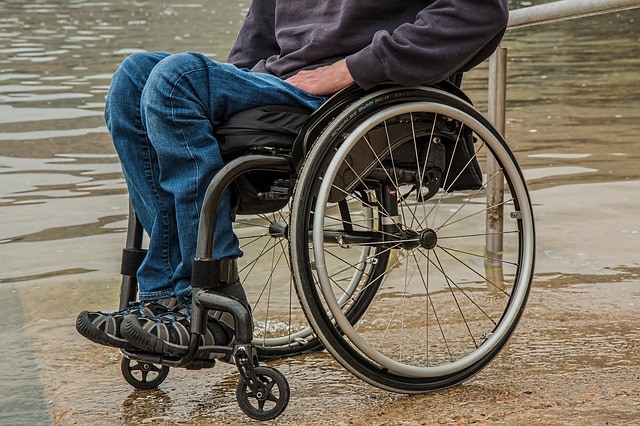 Photo Courtesy of Pixabay
Unfortunately, it can be costly to purchase and modify a vehicle to meet your accessibility needs. The good news is that there are options for financial aid. These are just a few available nation-wide, but you can also check with local organizations and groups in your area that may offer grants or further financial support.